Search results
Amy's Low Fat Black Bean Vegetable Organic Soups, 14.5 oz, $5.99
Inspired by the black bean soup served at Hotel Santa Fe in Puerto Escondido, Mexico, this delicious soup is low fat, gluten, and dairy free, and the organic black beans are a good source of fiber. For a treat, add sour cream or grated cheese.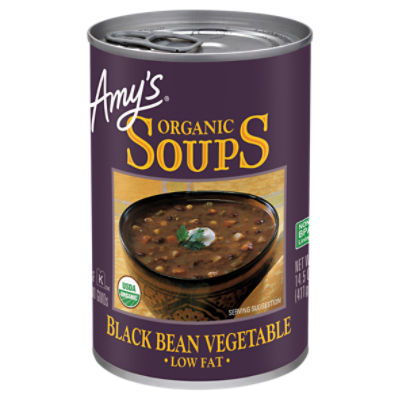 Organic
Gluten Free
No Added Sugar
Amy's Low Fat Black Bean Vegetable Organic Soups, 14.5 oz
Open Product Description
Amy's Organic Vegetable Barley Soups, 14.1 oz, $5.99
This delightful blend of organic garden vegetables and barley cooked in a flavorful broth will make you feel warm and satisfied. It's low fat and dairy free.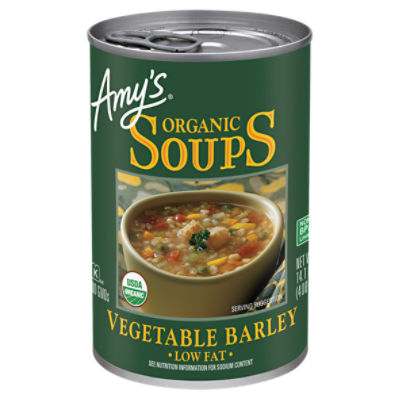 Organic
No Added Sugar
Vegan
Amy's Organic Vegetable Barley Soups, 14.1 oz
Open Product Description