Search results
Hot Pockets Steak & Cheddar Crispy Buttery Crust Sandwich, 2 count, 9 oz, $3.79
Steak & Cheddar Cheese with Sauce in a Crispy Buttery Crust SandwichnnFill Up with the Good StuffnIt's what's on the inside that counts so we have options that are a good source of protein, made with real cheese, and a variety of delicious crusts all baked daily.nEnjoy in an easy-to-hold sleeve.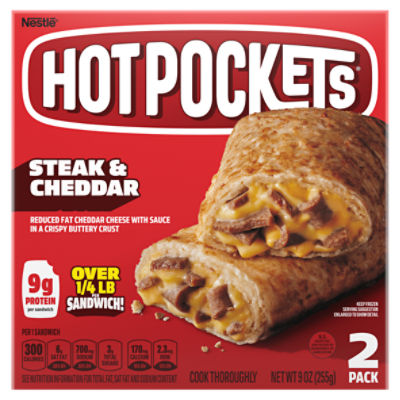 Hot Pockets Steak & Cheddar Crispy Buttery Crust Sandwich, 2 count, 9 oz
Open Product Description
Smucker's Uncrustables Peanut Butter & Grape Jelly Sandwich, 2 oz, 10 count, $10.99
Soft Bread Baked FreshnWe bake our bread from scratch and freeze our sandwiches on the spot. So when they thaw, you can enjoy soft, delicious goodness in every bite.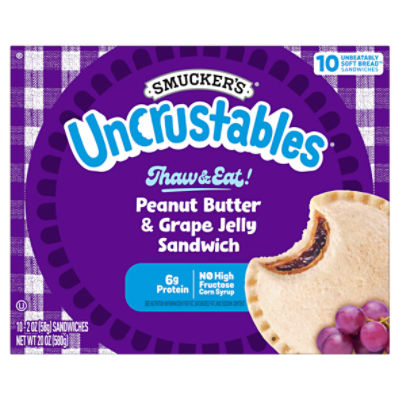 Smucker's Uncrustables Peanut Butter & Grape Jelly Sandwich, 2 oz, 10 count
Open Product Description