Search results
Badia Italian Seasoning Mediterranean Blend 1.25 oz, $3.39
Badia Italian Seasoning Mediterranean Blend is a mix of balanced and carefully selected herbs and spices blended to perfection. Your meats, poultry, fish, pasta, and especially tomato-based preparations will have the aroma and flavor of the Mediterranean.nnBadia Spices manufactures, packages, distributes, a wide array of products for the everyday cooking needs, from spices, herbs, seasoning blends, teas, side dishes, olive oils, and more. Badia is committed to offering the highest quality at the best price.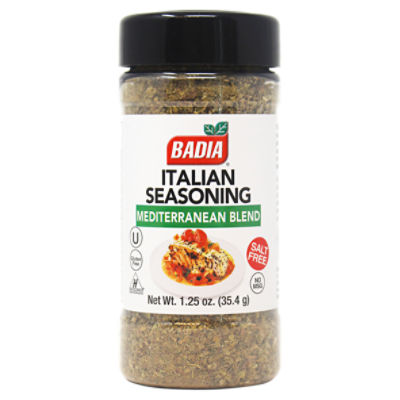 Badia Italian Seasoning Mediterranean Blend 1.25 oz
Open Product Description
Bragg Liquid Aminos Soy Protein Seasoning, 16 fl oz, $7.79
Bragg® Liquid Aminos is a liquid seasoning made from non-GMO verified soybeans. It is the original formula created by health store pioneer, Paul C. Bragg.nn16 Amino Acids:nAlanine, arginine, aspartic acid, glutamic acid, glycine, histidine, isoleucine, lysine, leucine, methionine, phenylalanine, proline, serine, threonine, tyrosine, valinennEssential & non-essential amino acids from non-GMO soy vegetable protein.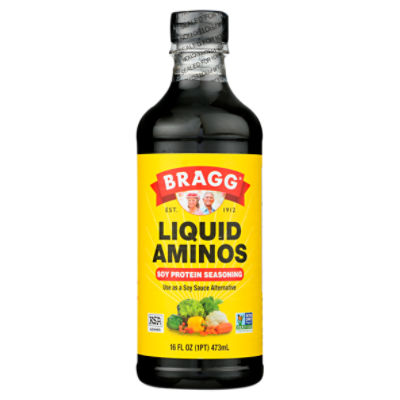 Bragg Liquid Aminos Soy Protein Seasoning, 16 fl oz
Open Product Description