Search results
Amore Double Concentrated Tomato Paste, 4.5 oz, $4.49
Big & Bold FlavornAmore® Imported Italian Tomato Paste uses only the highest quality ingredients in this premium paste. Our Italian chefs capture and seal the intense flavor into each tube.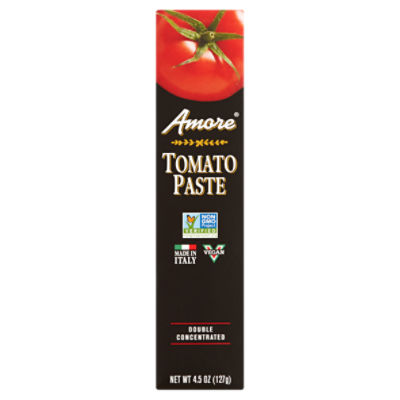 No Added Sugar
Vegan
Low Sodium
Amore Double Concentrated Tomato Paste, 4.5 oz
Open Product Description
Cento Tomato Paste, 6 oz, $2.19
A traditional blend of plump whole tomatoes picked at the peak of ripeness then softly ground into a thick, rich paste. A tasteful highlight to any home cooked soup or pasta sauce.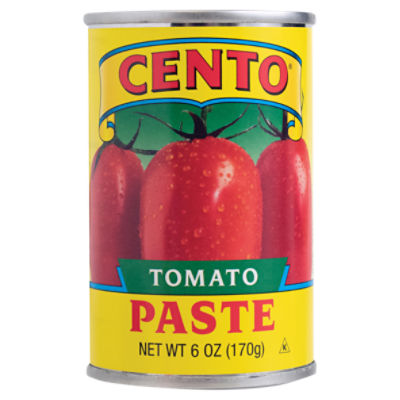 No Artificial Ingredients
No Added Sugar
Vegan
Cento Tomato Paste, 6 oz
Open Product Description